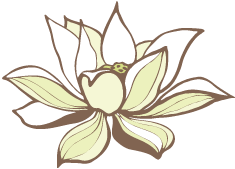 CBD Oil - By request
CBD or Cannabidiol is commonly found in certain strains of hemp and extracted for medicinal use. Adding CBD oil to any massage will increase relaxation while decreasing stress, aches & pains.
CBD is not intoxicating and will not effect your mental, emotional or behavioral state.
CBD helps with:
Anxiety
Depression
PTSD
Chronic & Acute Pain
Inflammation
Spasms
Seizures
Heart Disease
Rheumatoid Arthritis
Epilepsy
Sleep Disorders
Cancer related nausea & vomiting
We use Lazarus Naturals CBD Massage Oil, which is made with full spectrum hemp extract. INGREDIENTS: organic jojoba oil, sweet almond oil, fractionated coconut oil, hemp extract. CONTAINS: 0.3% THC, tree nuts (coconut)
**Please consult your doctor for medication interactions, if you have been advised against eating grapefruit or have any major disease and or illness.
Practitioners: Anne, Aria